Constant maintenance of the quality of medicines is one of the main tasks of the company Grindeks, as it directly affects the health of patients, the effectiveness of medicines and, accordingly, the reputation of Grindeks as a manufacturer of quality medicines. The quality of medicines in the company is closely monitored by the Quality Control Laboratory (QCL), and the success of its direct task depends to a large extent on the success of the QCL team in organizing its work. Therefore, we would like to introduce Sinta Antonoviča, the head of the QCL department.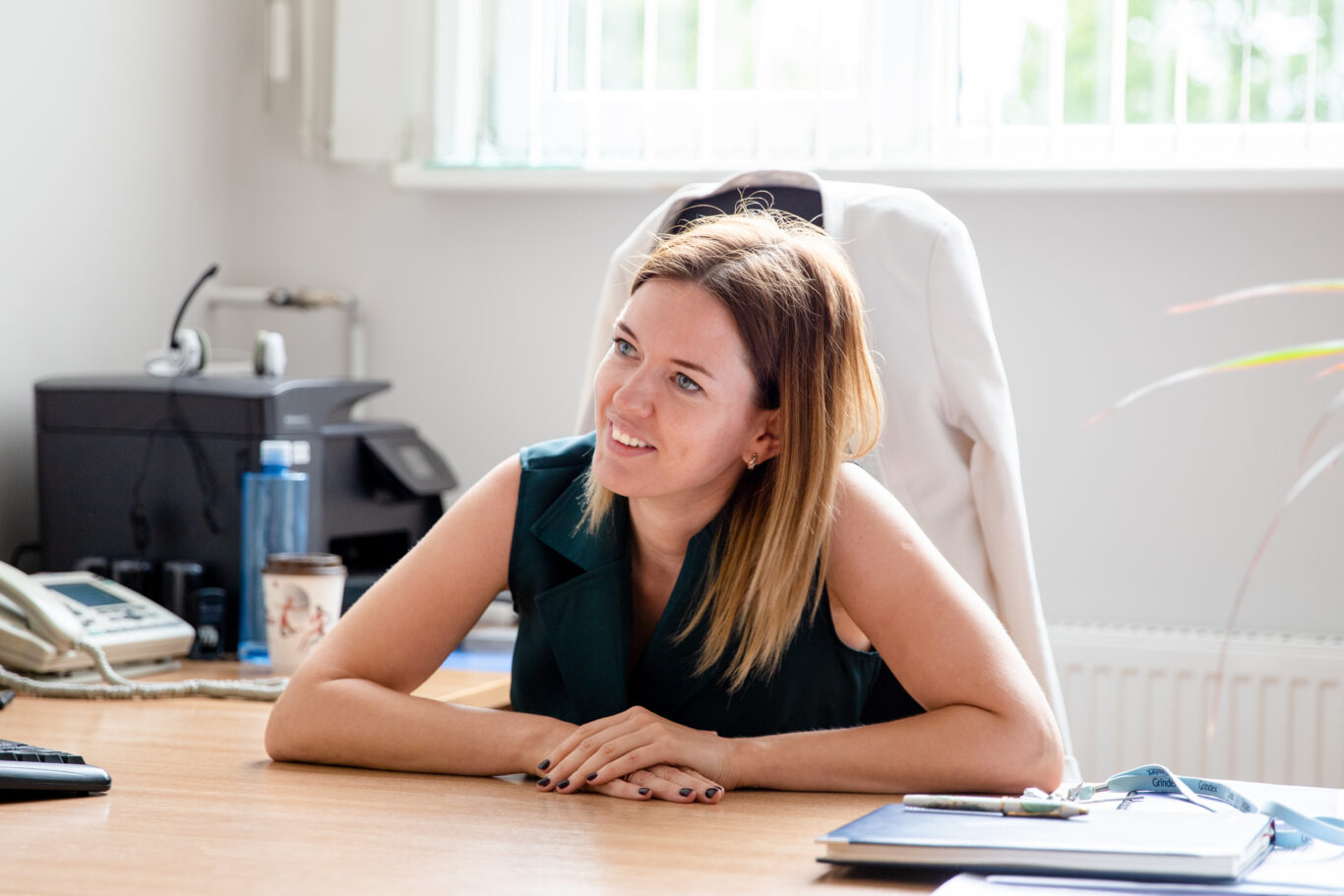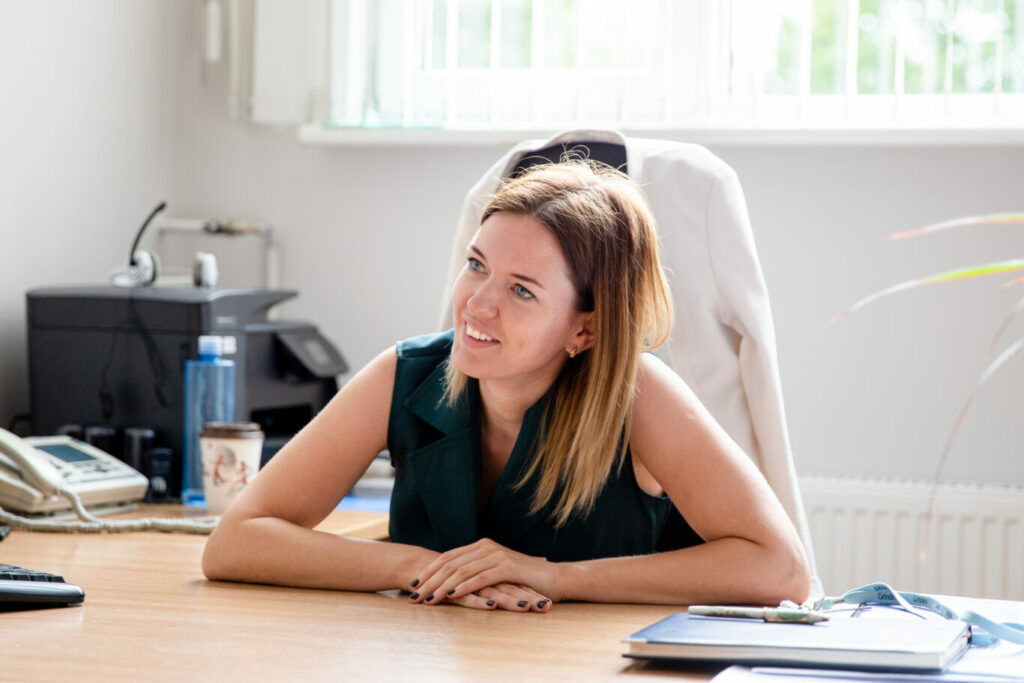 Sinta Antonoviča is one of those Grindeks employees who has literally grown professionally within Grindeks. Having started as a trainee immediately after graduating from university, Sinta has convincingly climbed the career ladder until she currently holds the position of head of the QCL department.
Grindeks as a place for growth
As Sinta reveals, it is precisely because of her stubbornness and responsibility for her work that she has never succumbed to the challenge, and this has allowed her to gain an inherent professional experience that cannot be studied at university.
She discovers that because of colleagues who have revealed various professional nuances to her she has managed to grow and develop. Sinta believes that the values of Grindeks – humanity, simplicity and growth – are the values that promote the growth of new employees and cooperation with experienced employees of the company.
"Challenges, both for me as a person and as an employee, always make me test my strength. The company has never allowed to stop personal development or allow to start a routine," reveals Sinta.
Team support is important
Sinta has been a head of QCL for a relatively short time, so, as she herself admits, she now pays great attention to improve her knowledge of human psychology in order to be able to provide the necessary support to her colleagues in any situation. Supporting colleagues, she believes, only strengthens the manager-employee relationship and the team as a whole. However, only together with a strong team it is possible to reach any peaks. "That's why the biggest challenge right now is to fulfill expectations of QCL employees and my colleagues," says Sinta, "my biggest support on a daily basis is my team, so it's important to build a humane and productive relationship."
One of the new leaders of Grindeks
Sinta points out that Grindeks Leaders' School, which Sinta graduated from, has provided great support for her growth as a leader. "Thank you very much to the company and the board for the opportunity to be one of the new leaders," says Sinta.
Sinta admits that Grindeks Leaders' School has given a new idea and tools on how to work more effectively with a team. "I definitely gained new insights into how to better organize my own and team work. Knowledge of a person's psychological types improves more successful team."
Work as a challenge
Sinta believes that Grindeks' philosophy – to constantly develop, grow, surpass the results of previous years, allows employees to develop a spirit of challenge within themselves. In her opinion, this allows to achieve not only the company's, but also personally set professional goals.
"The company emphasizes these basic values – simplicity, growth, humanity. Grindeks takes care of each of us, every employee can feel important in company," Sinta share thoughts on working in Grindeks.
Three things that make Grindeks special
Sinta believes that it is Grindeks' values – growth, humanity and growth that make the company special. She also reveals how she encounters Grindeks values on a daily basis.
"Growth – professional and personal growth is very important to me. I challenge myself every day by setting goals for myself. The company is dynamic enough that every day in the company is unique and brings its added value, " indicates Sinta," while talking about humanity – colleagues inspire me every day. It gives me energy for better achievements. Together we are able to find a solutions."
On the other hand, about the mission of Grindeks – to make people's lives healthier and easier – Sinta comments: "In our daily rush, we may not appreciate the fact that we do a really important job – every day we give someone the opportunity to be healthy, someone to make life easier, to enjoy it from the heart."