The time of Covid-19 crisis has very clearly shown that there are problems with supplies of pharmaceutical products. For example, there is simply no available active substance and it is not physically possible to produce medicines, in an interview with LETA says Chairman of the Board of JSC Grindeks Ph. D. Juris Hmelnickis. There are major discussions about the active substances in Europe and we need to develop independence in this respect. Grindeks itself will further focus on Europe, USA, Canada, Japan, South Korea, Australia and New Zealand. In addition, it is during the crisis that a number of new business contacts have emerged for the company.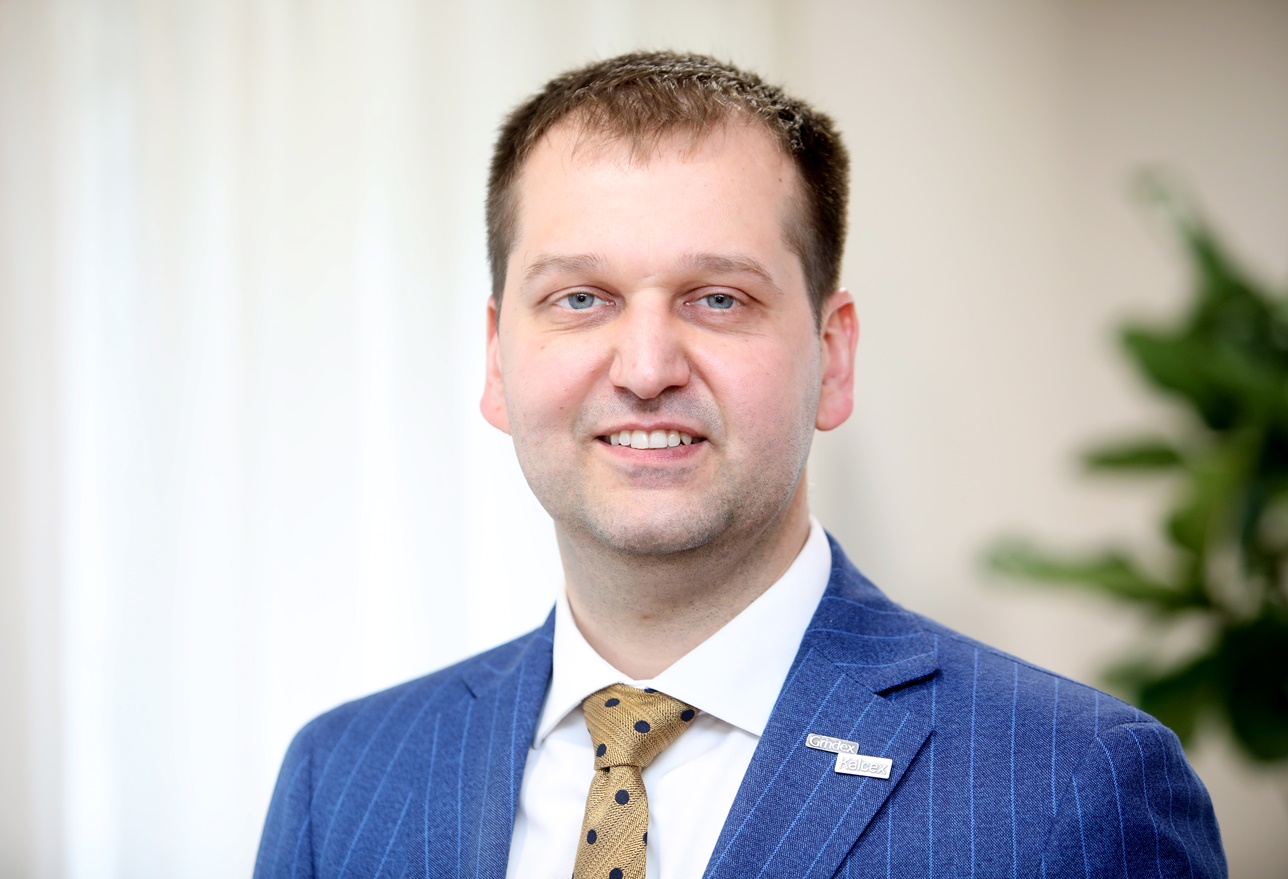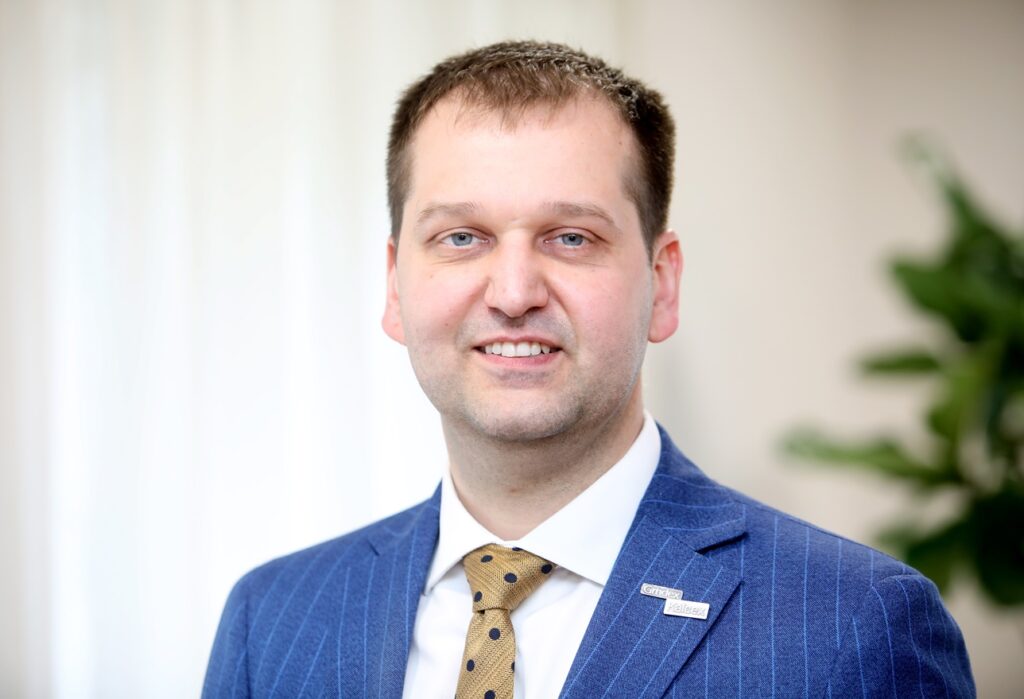 How has Grindeks work changed during the Covid-19 pandemic?
There are changes mostly that are happening inside of the company. In line with the new requirements, a number of processes had to be changed: reorganising the work of the canteen, more than 100 people working remotely from home, etc. But of course, the employess involved in the production can't work from home. We decided that the company's management would remain at the office, because many things had to be dealt with very quickly. The situation on our export markets has also changed. It was not that the situation changed in one day in whole world. While there were no signs of virus here, we already knew that the partners in China were in quarantine and could not send some materials to us. Then the pandemic started in Italy, then elsewhere in Europe, then in the Baltic States and then it hit Russia and the whole world. There were even days when the situation had changed in nearly a few minutes and decisions had to be taken very quickly.
How has that affected production volume?
Grindeks has a sufficiently wide range of products, ranging from food supplements to prescription drugs and hospital preparations. Production of preparations for hospitals has increased very rapidly as hospitals try to provide supplies with medicines. Both here and around the world were agitation and high demand for paracetamol. The problem in this case was that we had not ordered so many raw materials, because no one was expecting that big of a demand. Every producer in the warehouse has a two-three-month rule. No one buys raw materials for the 12-month production cycle. So to the question why you can't produce so much, the answer is: because you usually don't order so much! Unfortunately, now it is a problem in many countries because of the lack of various drugs. From the start, there were problems with supplies of raw materials from China. This situation has now been normalised. The ban on the export of raw materials was subsequently imposed by India, which is also a very large supplier. So in Europe, the question now is, how many of us are independent? This crisis has shown that we are very connected to each other, and if there are problems in one place, it is felt around the world. This is especially the case for pharmaceuticals, which is a global business. Moreover, it is not just about active substances of medicines, because there are also intermediate products.
Has the supply of materials normalized?
From China, yes, but logistics have become more sophisticated and expensive, since the number of flights was close to zero. Accordingly, all deliveries are longer and more expensive. If we were able to deliver the order within a week, it may now take two or two and a half weeks.
Are there products which production has declined?
There are no products for which we could say that there is a significant drop. We sell products in many countries, and if there is a drop somewhere, it compensates elsewhere. Nor can a few weeks be called a trend yet. For example, in many areas there are now fully redeployed malls where pharmacies are located, and we will see a rise again.
How can the demand in Latvia be described at the moment?
In March and the first half of April, there was a fuss around paracetamol. It's temporary, however, and we've already entered a normal rhythm in May.
What about other products? Are they purchased as usual?
Yes, because there are both seasonal diseases and there is demand for food supplements. For example, "Herbastress®" is being purchased at the moment, because many are worried about the situation with work and they need to spend the whole day with children and try to combine it with work.
You haven't had to cut production and send employees downtime?
No.
What is happening in your export markets right now? In Russia, for example, which is an important outlet for Grindeks?
Grindeks sells its production in more than 80 countries. About Russia – in the last few weeks we are beginning to feel that people cannot go to work and they need permission to go somewhere.
In Latvia, the situation was relatively free. There was also a boom in sales in Russia for two to three weeks. It can now be watched that both drugstores and distributors in Russia are trying to cut back on medication stocks because no one knows how long the restrictions on movement will last.
In business, the biggest challenges are that people don't know when this situation is going to end, and consequently it's impossible to plan for work. In Latvia, the emergency has also been extended until 9th of June. But who knows what will happen on 9th of June? This is why uncertainty prevails not only in Russia, not only in Latvia, but worldwide
Before the start of the epidemic, the value of the ruble fell in Russia. Has this changed your sales results?
It has influenced the sales, but we know how to live with it. We are not working in Russia for the first year and we know how to manage it in the long term. Clearly, in the future, greater focus will be on Europe, USA, Canada, Japan, South Korea, Australia and New Zealand. These are countries where we will be very active in the markets. We will continue our sales in Russia, but our focus on developing new preparations will be on Europe and the countries I mentioned.
Hasn't Covid-19 implemented their adjustments in these plans? Isn't the situation more difficult at the moment in any of the markets you mention
At the beginning of the year we started to work on development of the strategy up to 2025. It is scheduled to be approved in June. Our largest shareholder, Kirovs Lipmans, is forward-looking, with great experience and very development-oriented, so we can think about plans, not for one or two years, but longer. We see that we can increase our sales significantly at this time.
In the countries I named, we see the potential for development. In view of the fact that we export 95% of the production and the sales in Latvia are 5%, export is very important for us. The Covid-19 crisis has further confirmed that we have to go in this direction and that our chosen business model is the right way. Pharmacy in Latvia has a long history, and it is a good basis for us to show ourselves not only in the former Soviet Union, not only in Europe, but around the world.
Perhaps Covid-19 opens up new opportunities, because Latvia is not that affected in this pandemic, and many companies continue to work?
We have had a number of new business contacts at this time. In addition, business decisions are taken in a few days and sometimes even hours during the pandemic. If there is a product that has potential, it is simply agreed upon and started to develop. This is an unusual situation in the pharmaceutical business. Several companies in Europe are already contracting long-term cooperation. We've used this time in our favour. It should also be kept in mind that some producers of medicines have stopped producing the whole range of products. For example, if someone makes preparations for hospitals and the government has identified it as a priority at the moment, then other products have been discontinued and all resources are concentrated for priority purposes. There will be some chaos in the industry for another three or four months.
In which countries you have managed to start new cooperation so quickly?
Belgium, Italy, Spain. We strengthened our position in France. Group's company Kalceks is expanding its activities through the sale of medicines for the hospital segment. It should be recalled that in 2012 Kalceks sold its production in Latvia and Azerbaijan only. But products commercialized last year were sold in 47 countries and 27 of them are in European Union. It's a phenomenal result. This year, Kalceks will export to more than 60 countries. This means that the third serious pharmaceutical company will finally appear in Latvia after Grindeks and Olainfarm. Last year, the sale of medicines produced by Kalceks amounted to EUR 18.1 million. For the companies mentioned above, it was half a million euro in 2012. That means that Grindeks Group is also getting stronger.
You have already mentioned that Latvia currently accounts for 5%. What is the percentage in other countries?
There is still a large proportion in Russia – around 40%. However, our objective is to strike a balance so that the share of exports in any country does not exceed 10%.
So you want to diversify the export market?
Yes. We are working on this. We will certainly not achieve this in either one or two years, but it is our strategic goal. Currently, our Group exports to 84 countries. In the long run, however, we aim to export medicines to more than 100 countries.
How big of a challenge will it be if the next wave of the pandemic is in the autumn and it will continue until the vaccine is developed and a sufficient population is vaccinated?
There is currently a large amount of funding available to develop the vaccine. If everyone tries, then I'm sure the vaccine will also be developed. It can't be that 100 or more companies and institutes deal with it and no one succeeds. If we look at medical history, the solution is always found – it's just a matter of time. In addition, agencies in all countries currently give it the green light and allow it to be done in a much shorter time frame, research is given much more freedom. You can't wait with it.
Will the invention of the vaccine also introduce changes to the global marketplace for the production of medicines? Namely, will the companies that will be producing it expand their market shares significantly?
That is a question of production capacity. We already see what is happening now with the face masks. There is such a high demand that it is not possible to produce the amount that is required. There are certain technologies, principles for the production of vaccines and for one or even a few companies the capacity will not be sufficient. Therefore, it is most likely that companies' cooperation will take place either on patent terms or otherwise.
Could Grindeks produce a vaccine?
No, we don't have such technologies. There are not so many manufacturers in the world who produce vaccines.
You became Сhairman of Board of JSC Grindeks just before the onset of the Covid-19 crisis. What changes do you intend to make?
This is a new position for me, but I've been working for 20 years at Grindeks. We define specific objectives and undermine changes. I have already mentioned the diversification of markets. The aim is also to increase turnover, grow the number of products. To achieve all this, the company will have to change.
What changes are planned to your product range?
We will focus more on prescription drugs and certain therapeutic groups. We're a big company in Latvia, but we still have a place to grow in the world.
What kind of diagnoses do you want to focus on?
These are medicines for the treatment of diseases of the central nervous system, oncology, and cardiology. At the development stage, we have planned products for diabetes. We want to focus on our strengths, where we have very good knowledge and can be developed much more rapidly on the basis of experience already in place.
What are your plans for turnover?
I cannot reveal specific plans. But our goal is that we have continued growth. We don't even allow other thoughts.
Are you planning to grow organically, or are you planning to take over other companies?
At the moment, we are not talking about buying a company, but it will all depend on the situation on the market.
How do you currently assess the overall situation in the Latvian pharmaceutical industry?
For Grindeks and our competitors, the Latvian market accounts for 5-7% of total turnover. Consequently, most local drug makers are export-oriented. At the same time, all our products are registered in Latvia, because in many countries preparations cannot be registered unless they are also registered in the country of origin. The portfolio of products registered in Latvia is therefore the biggest. At the same time, it has to compete with everyone, because there are no advantages for Latvian producers. The Latvian market is not huge, but we will be in it and try to support Latvian patients with innovative medicines, even if it is not particularly beneficial from an economic point of view.
How are Grindeks subsidiaries in Estonia, Slovakia doing?
In Estonia, at the Tallinn Pharmaceutical Plant, we have launched a new development programme and are building a new ointment production area. It is planned that construction will be completed next year and all necessary certificates will be obtained. Consequently, turnover is expected to gradually grow. The company HBM Pharma mostly produces injection ampoules. This is a good business and is based on European sales.
We believe that these companies have potential and our group is only stronger if it contains companies not only in Latvia but also in other countries.
What else is in the Kalceks plans?
This year Kalceks will celebrate 100 years since founding. At the moment, we have made a company development strategy by 2025. I have already mentioned export markets, and today products are already sold in 45 countries, by the end of the year they will already be in more than 60 countries. It's a respectable result. Moreover, more than half of export are from turnover to the European Union. We have confidence in the products we have developed.In Grindeks Group Kalceks focuses on hospital products and opioids, which have always been strength of the company.
Your plans said you'd like to make investments of up to 10 million this year. It remains or this time has made adjustments?
Adjustments are also possible without Covid-19. Each investment is assessed prior to the conclusion of the contract, looking at the current situation.
This year, however, Covid-19 has to be counted on to affect the world as a whole, so there are also reasons that can be offset for reasons that are independent of us. You may not be able to receive any equipment or services at the scheduled time and some plans will move to next year. However, no significant changes have yet been made to the development plans.
Where the largest investments are expected this year?
In new products and the construction of the Tallinn Pharmaceutical Plant new ointment production area.
What are the predictions for this year? There are still a lot of unknowns.
Predictions are an unpopular thing, but we certainly want to achieve at least 10% turnover growth every year. We look forward with confidence and do everything to grow not only in existing but also in emerging markets. This is our main focus.
As from 1st of April, a new rule is in force in Latvia that prescriptions for state-compensated medicines must indicate the active substance, not a specific name of the medicinal product. Do you feel the effects of it?
Not yet, but we will certainly feel it. As I said, our turnover is only 5% and 15 of our products are reference medicines. Some of these are cheaper than analogue products from other companies. Therefore, we will certainly feel the impact on these products. However, as the overall situation will change, it is too early to judge, since there has not been much time gone. It is necessary to take at least half a year to assess the operation of the system. Of course, there is a possibility that some producers will leave Latvia or sell a smaller range of medicines here, because for those that have more expensive medicines it may not be beneficial to stay here. It may also be different, and it would not be good to go to extremes when only one producer of the product remains on the market. It's also a risk. Moreover, it is not about price, but about accessibility and security. For example, if the product concerned has only one supplier, how can we be sure that it will be produced and delivered in time?
The Covid-19 crisis has already very vividly shown that there may be problems with product supplies. For example, there is simply no available active substance and it is not physically possible to produce the medicine. It is very common that manufacturers of finished products are not manufacturers of active substances at the same time. But as we see now, China and India are stopping supplies of active substances, stocks are sold out, but new medicines can't be produced. Therefore, Latvia also established a whole list of medical products for Covid-19 time, which are prohibited from export because of the demand, and the parallel import products that had been imported into Latvia could be sold elsewhere more expensive. Business is business.
It is the active substances that are currently in major discussions, and I believe that we need to develop independence in this respect. It is necessary to define what is needed in Latvia. For example we produce active substance of meldonium, as well as final dosage form. In total, we have 10 products for which we also produce the active substance, which means that we will always be able to produce these products. We want to develop this direction. The state should also come with its support and define which products Latvia needs.
This factor will certainly change the pharmaceutical market. USA for example, faced a situation that much of the antibiotic active substance was imported from China. China closed the market due to the pandemic, and the U.S. practically remained without antibiotics. In the past, the production of active substances from Europe and the USA moved to China, to India. Quality level was raised there, but given labor costs, it was all much cheaper. Unfortunately, Covid-19 showed how weak this system is. This is why we are currently debating and defining vital products in the USA and Europe, and it is stipulated that some of this should be produced in the European Union. It will also certainly seek to diversify the countries where active substances are purchased. This is certainly an opportunity for business, although it is not easy, because there is a need for major investment in the production of active substances.
How many active substances of such vital products are produced in Latvia?
The list of medicinal products is long enough, but three or four active substances are produced by Grindeks. In fact, it's a small number.
If we come back to the question of the changes from 1st of April, then, as I see, the negative side-effects could be that for some of the most expensive product producers Latvia will no longer be an interesting market and the range of medicines available will be reduced here?
This will have to be assessed in the long term. Prices are also likely to fall. It must also be understood that no system is perfect. Let us see how it works for the first half of the year and then, if necessary, it will be possible to talk about adjustments.
However, it should be understood that there is little consumption of medicines in Latvia. There are some diagnoses that patients need only a hundred or a thousand packs of that product a year. We just don't have so many residents.
Even before the outbreak of Covid-19, the Ministry of Health started work on a review of the drug pricing system. In particular, an influence on the price offered by the manufacturer was mentioned. What do you want or don't want, as a producer to get from this review?
There is no clear answer to this. This needs to be assessed in a complex way and we are therefore watching this initiative carefully.
Production is also a business, and, as I said earlier, it is also worth the fact that for many producers Latvia is a small market and probably not interesting at all. We are local producers, we live here and we have a different attitude. But the others look more at Latvia from a business and profitability point of view.
For example, a verification system. It has an annual fee, whether you sell one or many products in any market. There is a graduation after total turnover in a given country, but this does not solve this situation. For companies that supply only a few products, this administrative burden will be too high, and they might have to leave the market. Moreover, it does not only apply to Latvia, as such a situation may also arise in other European countries. For those who are big producers with a large product portfolio, those costs break down and it isn't that much for each unit to sell. Now it is too early to judge, but after two or three years we could see obvious consequences.
This is particularly the case for small countries. For example, in Iceland no one specifically wants to register their products. The country has a population of 360000. How many packs of specific product will you sell – 100? A system has therefore been established in Iceland that preparations may be registered at a minimum cost in order to "draw" producers in some way. Small countries have their own challenges. In Latvia, the pharmaceutical market is around €400 million a year, the country is seeking to increase the amount of refunds and allocate funds to innovative products, in that way we have pharmaceutical giants. In general, however, it is not easy for small countries to attract pharmaceutical manufacturers. It's not like the USA where everyone wants to sell their products.
You have already mentioned the product verification system, which has been in operation for some time. Is everything going smoothly, are there any problems in the information transfer chain?
More than a year has passed now. There were quite a lot of errors from the beginning, but there was also a transitional phase in several countries and it can be said that the system is now working. Will this have an effect and there will be fewer falsified medicines on the market? In Latvia, the pharmacy system was well organised before, and sales of falsified medicines were close to zero. It was only when someone bought medicines on the internet. However, in large European countries there were cases of counterfeit sales, this verification system was also introduced so that each package could be tracked to the manufacturer. Especially important for expensive original products. On the producers' side, it is now the cost of this system, since in each country where the products are sold, the annual fee for the use of this system must be paid. Fees vary from country to country, but if you want to sell medicines throughout the European Union, you only have to pay €300-400 000 per year for verification. This administrative burden on pharmaceuticals is increasing.
Have there been counterfeiting cases with Grindeks products?
In Latvia – no. There have been cases like this, but it is a pretty old history, and nothing has been revealed lately. Such cases can be detected quite simply, and basically it happens in those countries where the legislation is not really organised. It should be understood here that counterfeiting is also the illegal use of a trade mark, the marketing of medicines not registered in the country. In the European Union, I have not faced such cases during my work.
Inguna Ukenābele, LETA