Chairman of the Council of JSC Grindeks Kirovs Lipmans names the Grindeks Group's development priorities – the development of new products, global expansion, and the improvement of the work organisation at all Group's companies. The most important in his opinion are people – employees who form Grindeks team and patients who use Grindeks medicines for treatment.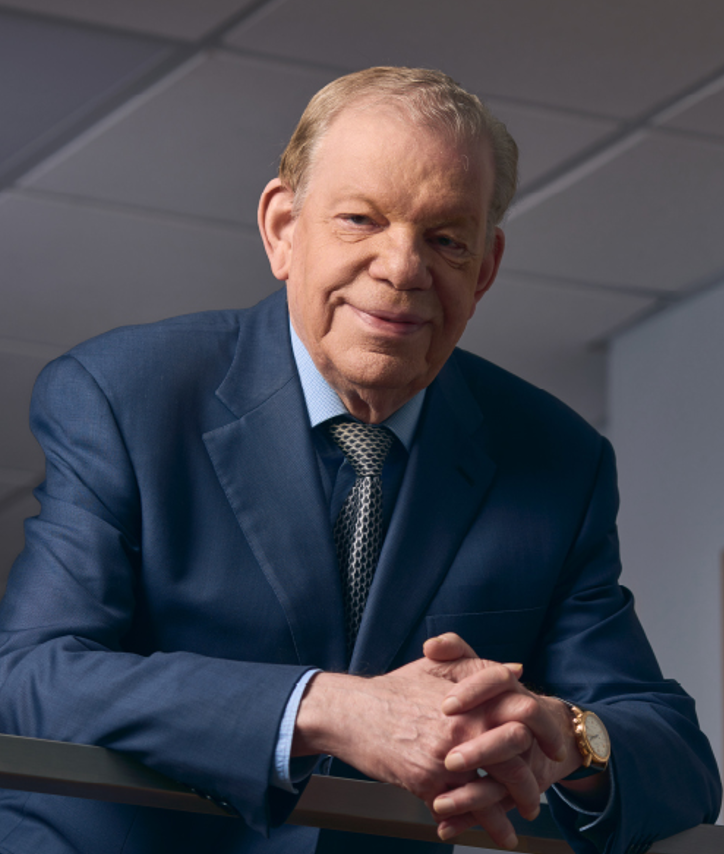 What is the biggest challenge for Grindeks?
In the pharmaceutical industry, responsible and professional attitude is particularly important because, unlike in other areas, we must think today what our range of medicines will be like in five years and even further. The research and development process must demonstrate the therapeutic equivalence of medicines, our specialists must be able to predict what will be the medicine demand for many years to come. It's a very serious job and analysis.
We once thought that four new products to launch were a lot in one year, but now Grindeks looks at research and development in much wider categories. Grindeks proved its skills last year and submitted 10 medicines for registration. I believe this is a serious milestone for a future growth plan. The product portfolio is, therefore, very important. So, I could call it a serious challenge.
According to population numbers and people's purchasing capacity, there are many prospective regions in the world. Our medicines are produced by world quality standards, but in terms of price we can be attractive and competitive compared to medicines from other manufacturers. I think Grindeks market strategy, focusing on stable and solvent markets, is right. We need to keep moving forward.
How would you describe yourself as a leader?
In order to become a professional leader of a company, I began my work at the age of 15. Along with the work, I continued to study. The conditions of life were tough at the time because my mother was sick, but my father was dead. I wanted to work myself and became an apprentice for the locksmith. I was already leading the first major work collective at the age of 18. The team had 96 employees. The great responsibility hardened me for life beyond.
Throughout my career, I went through all stages: I was a master, a senior master, a workshop boss, Deputy Head of the Computing Centre. I am an economist, I graduated from the Institute in Saint Petersburg (then Leningrad). After studying, I worked for Krasnaya Zarya as the workshop's boss, then I moved on to work for VEF in Riga, Latvia.
I think anyone who knows me describes as determined person. I think the head of company needs to be forward-looking, thinking more than three steps forward, because you are a team leader and an inspiration. The goal needs to be set up and we need to do everything to achieve it. In addition, you need to learn new things constantly. I am very demanding for myself and, accordingly, for those around me. My motto – we can always do more and can always be better. That means I always have an objective to aspire to.
Do you still remember your first days at Grindeks?
Yes, I remember very well the moment I bought the shares. A big role in favour of this choice was played by my wife, Anna Lipmane. She encouraged me, as a doctor-neurologist, to turn to pharmaceuticals and medicines. At the time, the company's turnover was only ten million lats, there were problems with the organisation of work and payments. I saw the potential back then, but on a very important condition, we need to produce medicines that are needed for patients.
We have something to be proud of today because we are the flagship of the Latvian pharmaceutical industry. In addition, we compete with serious players around the world. Competition is, of course, increasingly fierce, but it is a good reason to become better and to have the desire to be more flexible and capable.
What is the key to success of Grindeks?
I can assure you that Grindeks advantage is our products. For example, our Mildronate® is a widely known medicine and the demand for it is very high. Grindeks strategic direction towards increasing the availability of medicines by providing patients with generic medicines is the right way to go.
Also very important are the partners we are working with. The interest and orientation of the result must be reciprocal, whether it is research and development, procurement, or distribution of pharmaceutical products. One-sided business relationships based solely on material purposes do not produce any results, I am absolutely convinced about that.
Over the years, Grindeks has become an international Group. What do you think of the future of Grindeks Group?
If ten years back we had no convincing vision for the future, then it is now clear. Can a company be successful by just thinking about today? No. That is why I think a lot about development. Obviously, as we grow, we need to enlarge infrastructure and new manufacturing site that increases production capacity.
The bigger demand of our medicines will be, the more resources can be devoted to investments. Constantly investing in different projects, investing in new plants, of course, in the development of new products. The new Innovation Centre project is continuing, in which we will also significantly expand production opportunities.
We must be one step ahead of the global pharmaceutical market to achieve the objectives set, but this requires investment. I'm very aware of it.
What should be changed in Grindeks' work, what should be developed?
We need to develop both the parent company Grindeks and the subsidiaries, especially those producing medicines. Solutions should be sought to improve productivity and efficiency. I see that Kalceks will also need to develop its own injection production in the future.
What are your main lessons in leading Grindeks to success?
Grindeks success is the merit of our people. No matter how capable the head of the company is, without a team, he can do nothing alone.
What is the most satisfying thing for you at Grindeks?
Our people. The pleasure of being in the company, meeting and seeking solutions together. It gives me a great deal of satisfaction. I put my heart and soul in work. I am constantly busy with Grindeks, Kalceks, HBM Pharma and Tallinn Pharmaceutical Plant. I am truly pleased with our achievements, results, and success.
How to build a strong team?
The head of the company needs to see what can be improved in his own and his team's work. People should talk and, if necessary, must be instructed and shown how to do certain things. You must be able to listen to employees' advice, often they show and say very well what and how we can do things better.
Your wish to Grindeks team.
Our employees are the ones that keep the company running. I am aware that the geopolitical events of the world are currently worrying for all people. So, my job is to make sure that our people can work without thinking about how to buy what they need. If the Group's numbers are good, we will also raise wages accordingly. I wish there would always unity and spirit of the team and the satisfaction of the accomplishments!
I am deeply grateful to the company's patients, health workers, clients, partners and and wish something important for everybody – good health!