Grindeks and its subsidiary Kalceks are currently exhibiting at the world's largest pharma trade show CPhI Worldwide 2018 that takes place in Feria de Madrid, Spain, from 9 to 11 October. At the exhibition, where Grindeks and Kalceks representatives are meeting existing partners, as well as looking for new cooperation opportunities, both companies share a booth No 12F31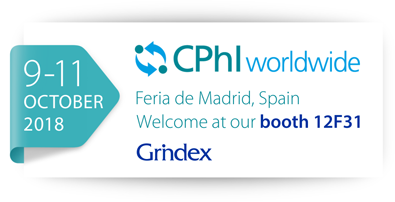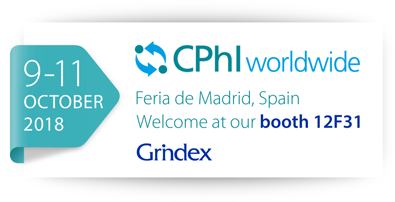 During the exhibition Grindeks will offer cooperation to other pharmaceutical industry's representatives, introducing them to its active pharmaceutical ingredients and final dosage forms. One of the areas to be specifically offered for partnering includes promotion of Grindeks' range of vertically integrated products to cooperation partners from various world regions, especially to those from Grindeks strategic business development markets in the European Union and Southern Asia countries. Such products as oxytocin, zopiclone, imatinib and ursodesoxycholic acid are produced by Grindeks within a vertically integrated cycle from their active ingredient to final dosage form, thus both product forms are offered to clients, while lenalidomide, an anticancer drug currently under development, will be offered in a future perspective.
During the exhibition Kalceks, a subsidiary of Grindeks specialising in manufacturing of CNS and cardiovascular injectables, intends to expand its opportunities of business activity in new markets. The best known Kalceks products are solution for injections of fentanyl, morphine sulfate and magnesium sulfate.