On Saturday, March 27 Aivars Lejnieks, head of the Riga Stradiņš University Department of Internal diseases received the highest award of JSC "Grindeks" – D. H. Grindel Award for significant contribution in Latvian medicine in a solem ceremony of "Annual Medicine Award", held in the digital studio of Hanzas Perons.
A. Lejnieks is also senior medical specialist of the Riga Eastern Clinical Hospital and since 2012 is the Chairman of the Medical Council of the hospital.
Lejnieks has participated in 20 different projects organized by Latvian Council of Science and in many clinical studies both as supervisor and as leading researcher. The professor has published 38 books, 147 scientific papers and he is a holder of 5 Latvian patents. A. Lejnieks continues active work in medicine by giving lectures to both doctors and future medical professionals.
Chairman of the Council of JSC Grindeks" Kirovs Lipmans: "I am satisfied that the D. H. Grindel Award for significant contribution in medicine goes to Aivars Lejnieks, who is the head of the Department of Internal Diseases of the Riga Stradiņš University. He is a medical excellence of his generation, every day helping people with full devotion. A. Lejnieks is a person who believes in the contributed work instead of wonders. It is a great joy that D. H. Grindel Award continues its traditions, honouring professionals of the health care sector."
This year there is a new design for D. H. Grindel Award. Artist Anda Munkevica has created a sculpture by combining two separate elements – metal and fragile glass.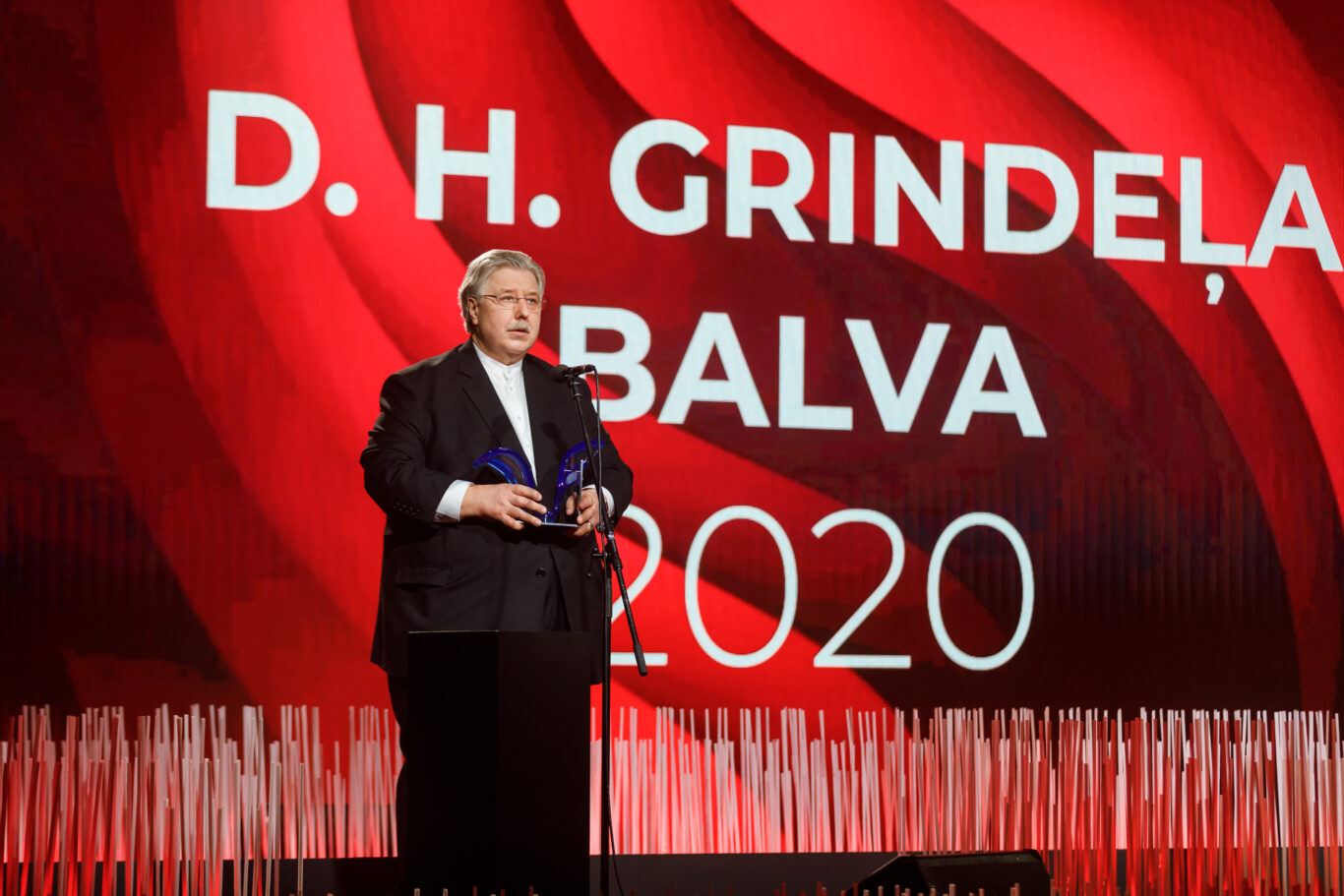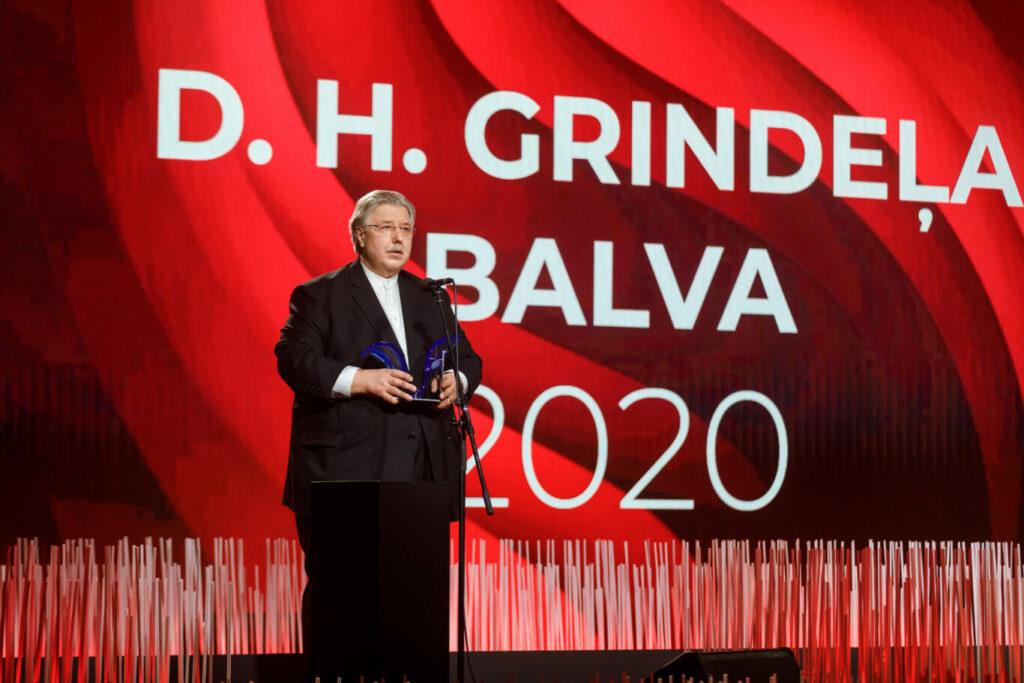 About the award
H. Grindel award is the highest recognition in the field of medicine and pharmacy presented in honour of the first Latvian natural origin scientist, doctor, pharmacist and professor David Hieronymus Grindel (1776-1836). It was first presented in 1995. D. H. Grindel award has been granted to notable persons in medicine and pharmacy in Latvia such as Prof. Dr. med. Andrejs Erglis, Prof. Dr. med. Juris Pokrotnieks, Prof. Dr. med. Inara Logina, SEMS director Liene Cipule, Dr. med. Vilnis Dzerve-Taluts, Dr. habil. chem., Dr. hist. h. c., prof., Janis Stradins, Prof. Dr. habil. biol. Elmars Grens, Dr. habil. chem. Regīna Žuka, Prof. Dr. hab. chem. Ivars Kalvins, Dr. chem. Janis Polis, Asoc. prof., Dr. pharm. Vija Enina, Dr. habil. med. Vija Klusa, Dr. Pēteris Apinis, Dr. chem. Osvalds Pugovics, Prof. Dr. pharm. Maija Dambrova, Dr. habil. chem. Raimonds Valters and several other excellences.
About Grindeks Group
Grindeks is an international pharmaceutical Group, and its main activities are research, development, production and sale of original products, generic medicines and active pharmaceutical ingredients.
The Grindeks Group consists of JSC Grindeks and its companies: JSC Kalceks in Latvia, JSC Tallinn Pharmaceutical Plant in Estonia, HBM Pharma s.r.o. in Slovakia, LLC Grindeks Rus in Russia and LLC Namu Apsaimniekosanas projekti in Latvia. Representative offices have been opened in 11 countries.
The main therapeutic groups of Grindeks are cardiovascular, central nervous system, anti-cancer and diabetes medicines. Kalceks specializes in medicines for the hospital segment. The product range consists of the original products Mildronate® (meldonium) and Ftorafur® (tegafur), generics as well as active pharmaceutical ingredients.
In 2020 the Group exported its products to 93 countries. Major Grindeks markets are the European Union countries, Russia and other CIS countries, Israel, Canada and the USA.