On 6 February 2015, the major event in the field of medicine "The Annual Medical Prize" ceremony was held, where the Chief of Latvian Centre of Cardiology and the president of Latvian Society of Cardiology Professor Andrejs Ērglis received the D.H.Grindel Award for significant contribution to development of cardiology in Latvia.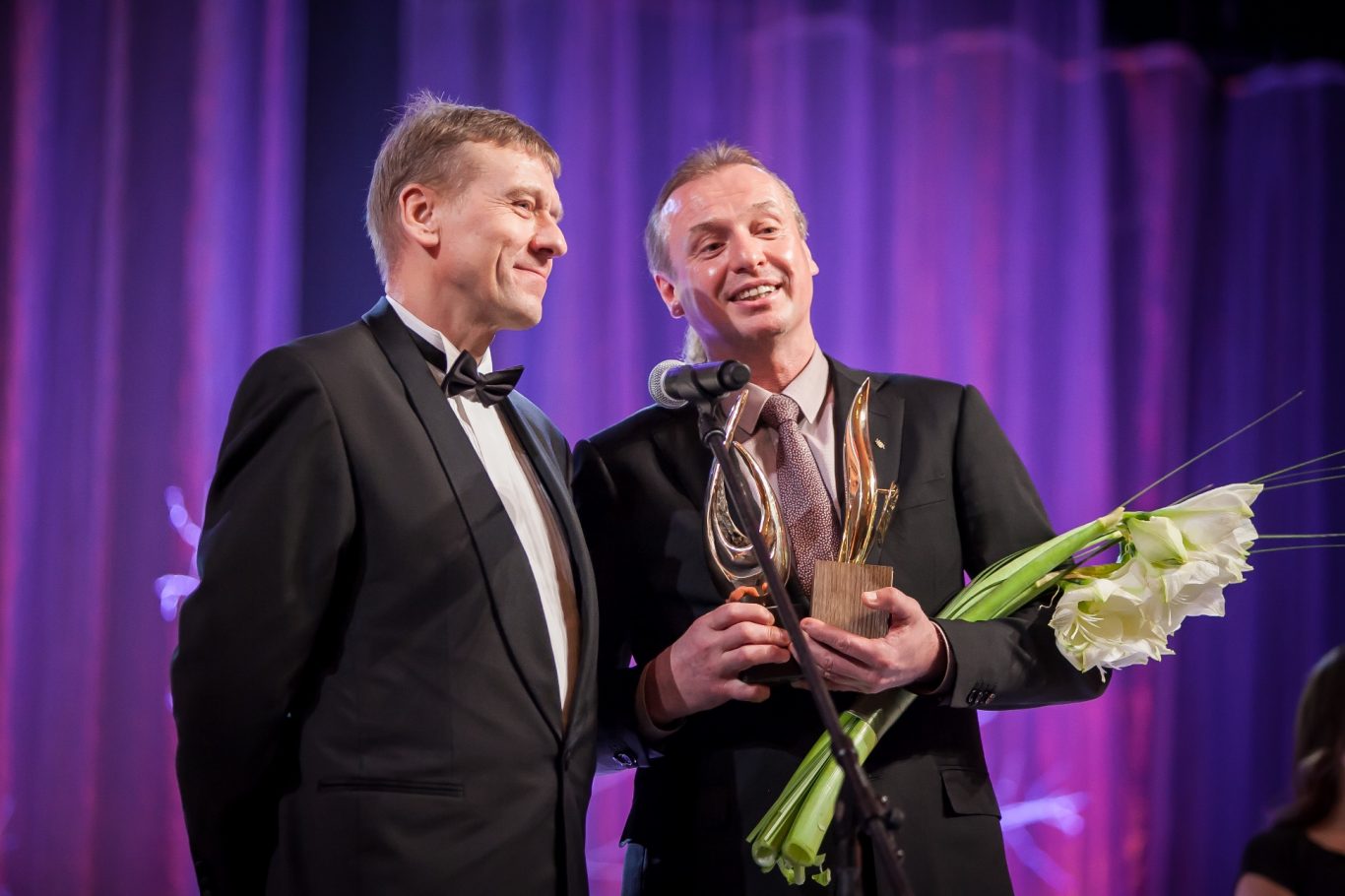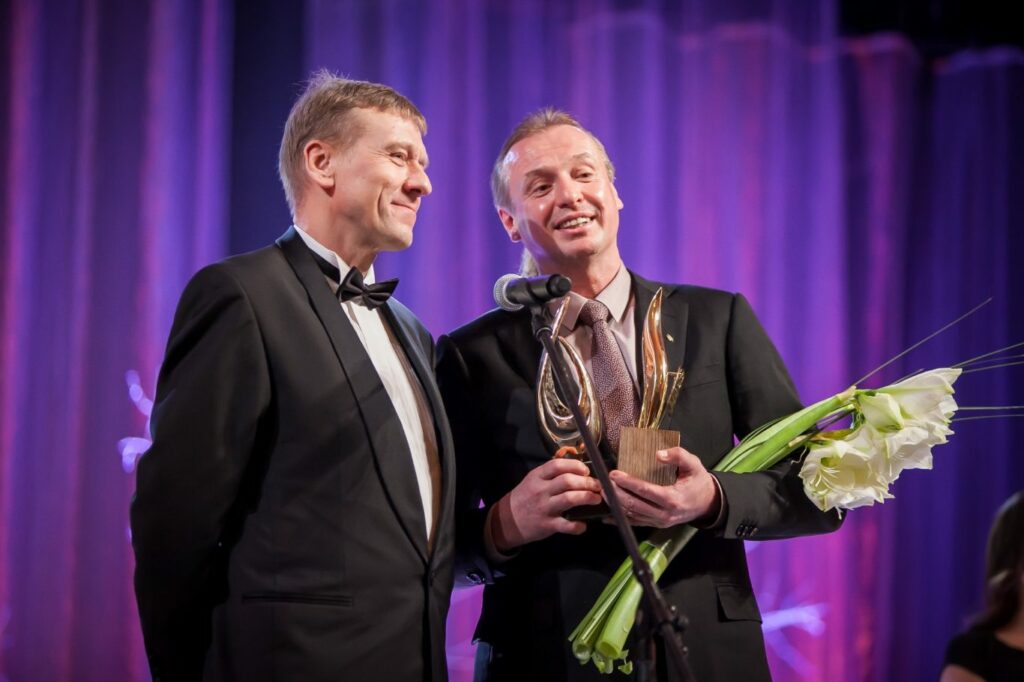 The D.H.Grindel award by JSC Grindeks is the highest professional honour given for significant or lifetime contribution to pharmacy or medicine. In 1995 Grindeks presented the award for the first time when the tradition was created to honour the memory of David Hieronim Grindel (1776 – 1836) – the first natural scientist, doctor and pharmacist of Latvian descent.
Marking its 20th anniversary the D.H. Grindel Award medal thanks to sculptor's Oskars Mikāns creative contribution has been turned into a sculpture. Composed of marble and bronze, the symbolic piece of art carries the message of caring, humanity and responsibility. The sculptor Oskars Mikāns has named it "Wings of Life".
Mr. Kirovs Lipmans, the Chairman of the Council of JSC Grindeks: "I am gratified that the D. H. Grindel Award − Grindek's highest recognition – is given to Professor Andrejs Ērglis – the driving force of Latvian cardiac healthcare − personality who encourages contemporaries, young professionals in the field and society at large. As Latvian origin founder of science Grindel made it in the past, setting the bar high of professionalism in Latvian cardiology Prof. Andrejs Erglis is the true bearer of Grindel's ideas as well as he is civically engaged and public person."
Academician, Professor Jānis Stradiņš who had also received the Grindel Award medal once for research of Grindel's biography and scientific contribution has said the medal is a moral incentive and sense of unity that we are a part of some historical bond. The biography of D.H.Grindel has been published in the book "From Grindel to present" which is contemplation of pharmaceutical tradition and search of new medical preparations in Latvia edited by Professor Jānis Stradiņš. The book was published in 1996.
The title of JSC Grindeks was created mixing together the part of the name of remarkable natural scientist D.H.Grindel − "grind" with ending "eks"− loanword from "experiment" and "export".