At the award ceremony of the winners of "Export and Innovation Award 2022" this year on December 14, Latvian export leaders and innovators were honoured.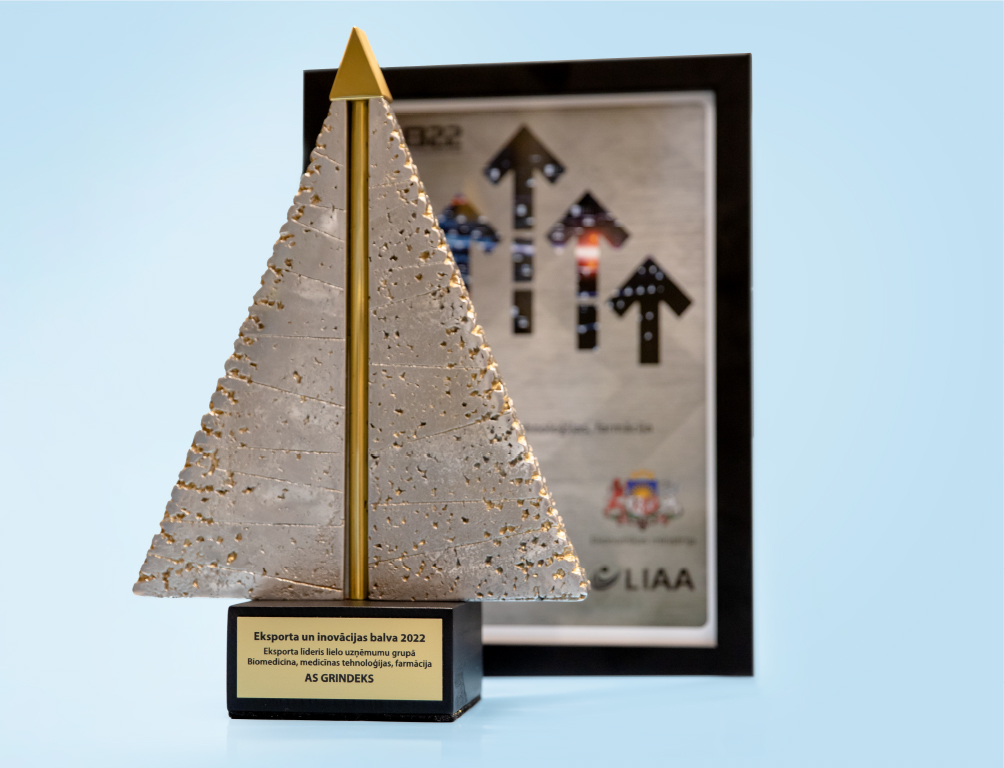 The competition traditionally honours companies that have been excellent in export last year, as well as creating new and innovative products or services. The competition in co-operation with the Ministry of Economics of the Republic of Latvia, the Central Statistical Bureau (CSB) of Finance institution Altum and the Association of Latvian exporters The Red Jackets is organized by the Investment and Development Agency of Latvia.
According to the competition's bylaws, the awards were given in five categories, "Export Newcomer," "Export Leader," "Export Champion," "Innovation Champion" and "The Most Exponential New Tourism Product."
The award, "Export Leader biomedicine, medical technologies and pharmaceutical industry in the large enterprise group," was received by Grindeks.
At the ceremony, President of Latvia Egils Levits emphasized: "As a society, we gain from companies that demand higher standards from themselves and partners, that work in line with the best practices and that value their people who use their knowledge, time, and skills on a day-to-day basis to help the company grow. Investing in people to improve their skills and knowledge even more is what will determine Latvia's competitiveness in the global market."
Unlike previous years, the winners of this year's competition, apart from the tourism category, were determined on the basis of data compiled by the CSB. Data on exports, value added generated, profitability, number of employees and other indicators were assessed.
The "Export Champion" award was received by the Mikrotīkls, while the "Innovation Champion" award was received by the LMT.