JSC Grindeks has been ranked at the 6th position on Latvian Business Reputation Top for the year 2017 and received award "The Top Ten Enterprise" along with other corporate reputation leaders.
Especially, we thank Latvian inhabitants as they placed us in the solid 4th position on the overall assessment, as well as business executives for ranking Grindeks 8th.
Repeatedly, the leader of Latvian Business Reputation Top for the year 2017 was announced Latvian bakery "Lāči".
Naming different criteria of the Business Reputation Top, Grindeks is ranked 2nd in the category "High Export Potential" (in this category Grindeks was ranked 1st by inhabitants), 7th position reached in categories "Good Employer", "Future Oriented" and "Care for Public Welfare", as well as Grindeks is placed 8th in the category "Good Products and Services".
For the fourth time, the reputation of Latvian business executives was also measured, listing Juris Bundulis, the chairman of the board of JSC Grindeks, on 14th place this year.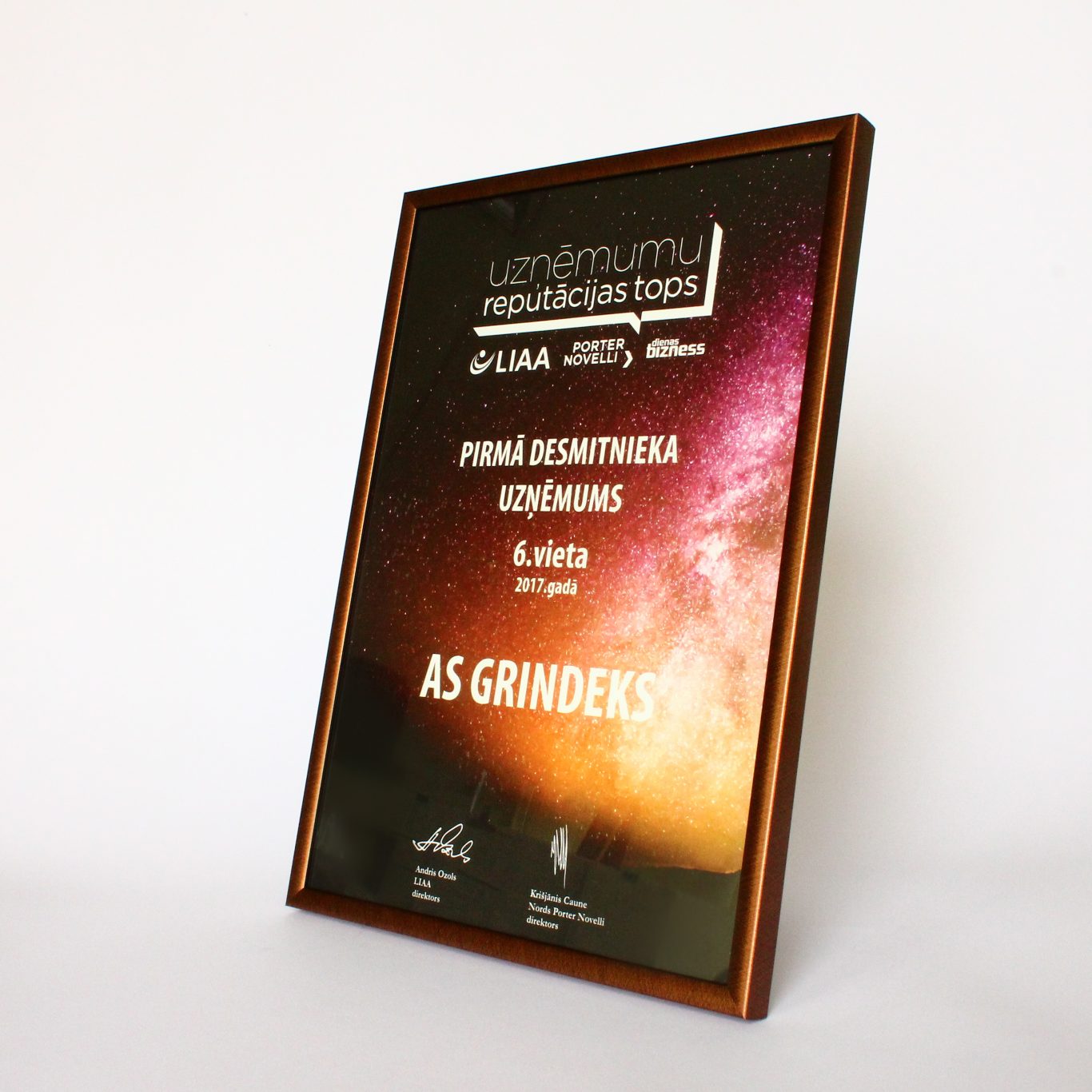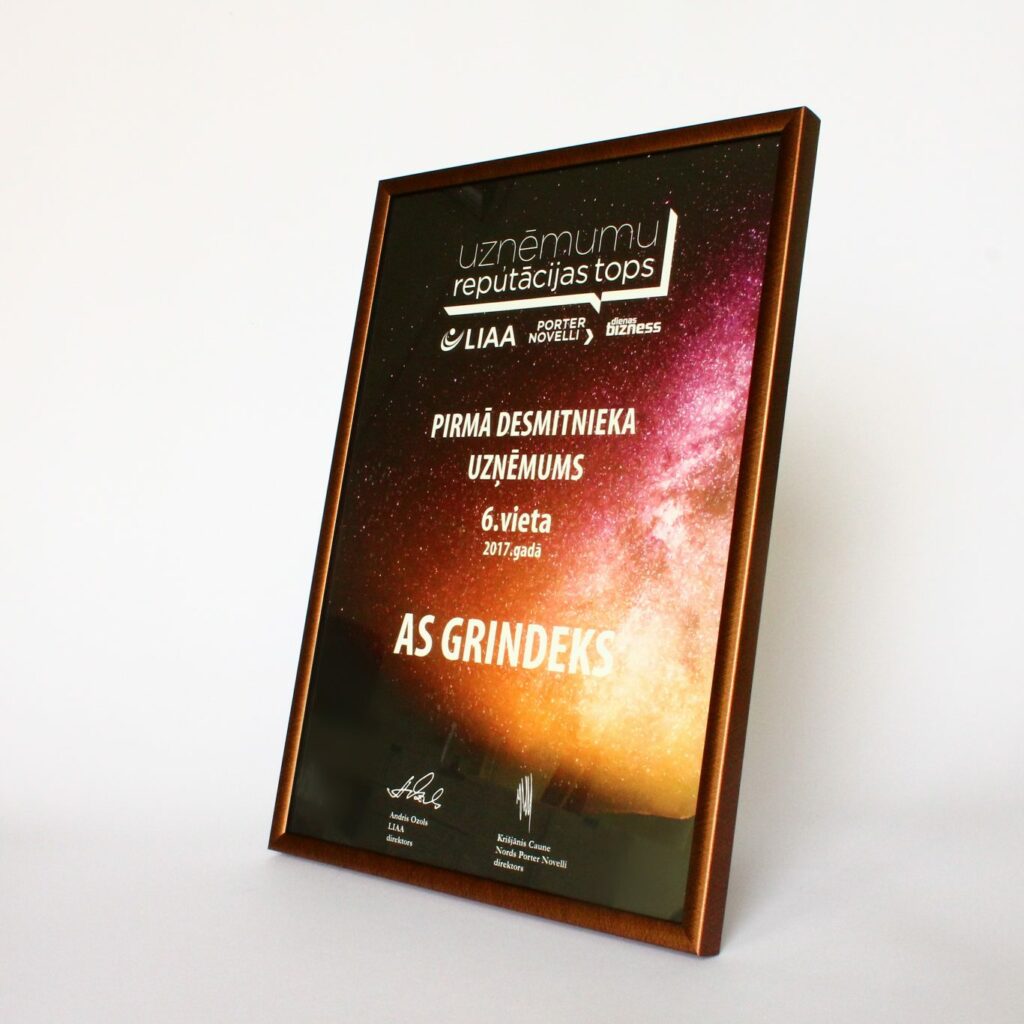 This is the 13th issue of Latvian Business Reputation Top, made by the Investment and Development Agency of Latvia, public relations agency Nords Porter Novelli, Marketing and Public Opinion Research Centre SKDS and business newspaper "Dienas Bizness". The research was conducted by SKDS from March to May, 2017, on the internet survey, where opinions of 2000 Latvian inhabitants and 400 business executives, aged 18 – 75, were examined.
Grindeks is thankful to its employees, clients, partners, patients, healthcare specialists and society at large for their everyday contribution and appreciation that constantly foster an excellent Grindeks' reputation!