On Friday, October 4, in Riga Castle, an awarding ceremony took place to honour participants of International Subjects Olympiads. By continuing to support new talents in chemistry and related fields of expertise, JSC Grindeks presented awards to winners of the International Chemistry Olympiad and their teachers.
The International Chemistry Olympiad with participants from 80 countries took place in the end of July in France. Four pupils from Latvia had excellent results and received two bronze, one silver and one golden medal. Participants of the Olympiad had to carry out an experiment and prove their knowledge in theoretical tasks.
In nine International Subjects Olympiads 41 pupils from Latvian cities of Cēsis, Daugavpils, Gulbene, Olaine, Priekule, Rīga, Valmiera, Ventspils and Viesīte participated. In all Olympiads, students received two golden, seven silver, fifteen bronze medals and eight acknowledgments.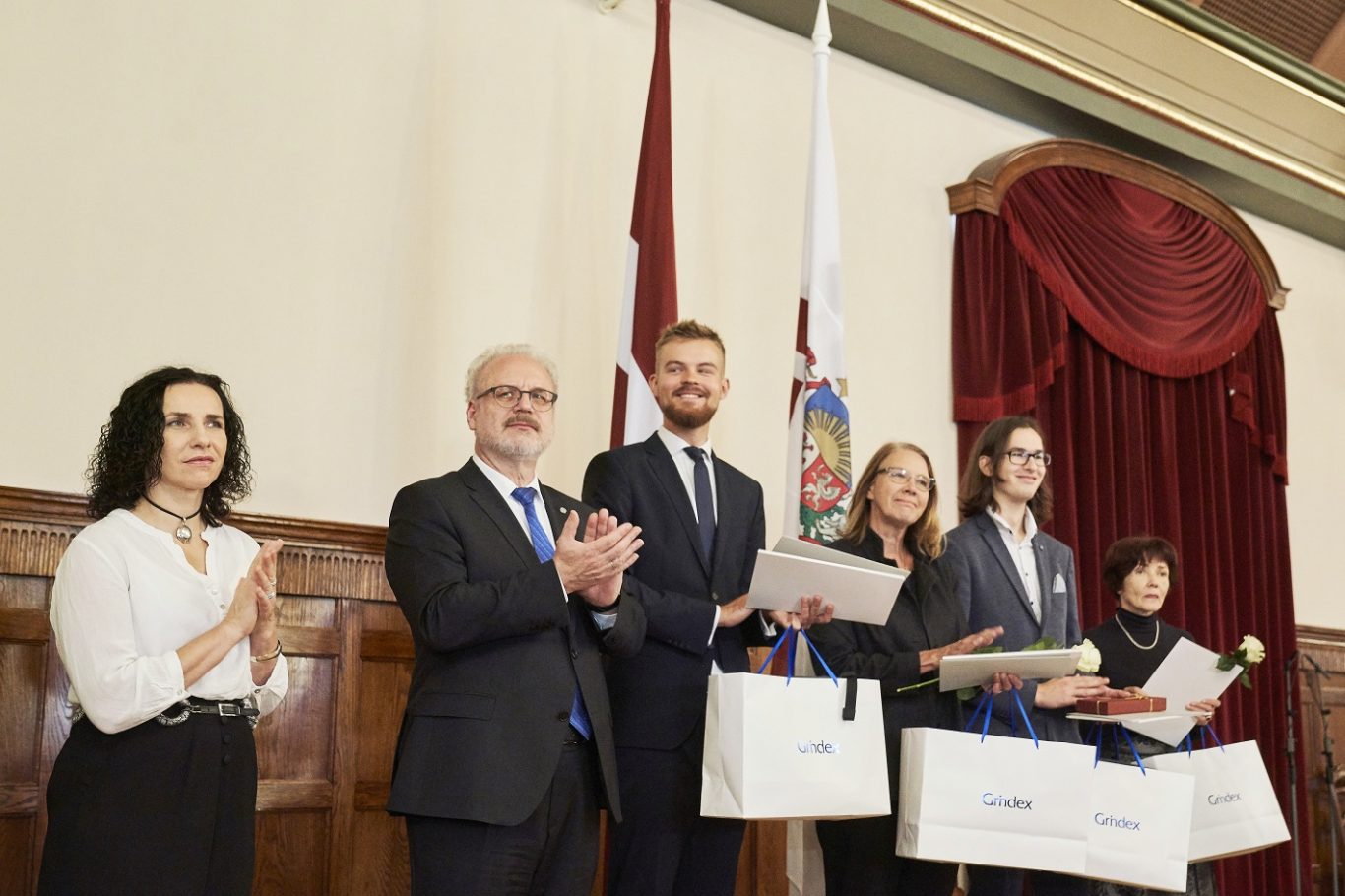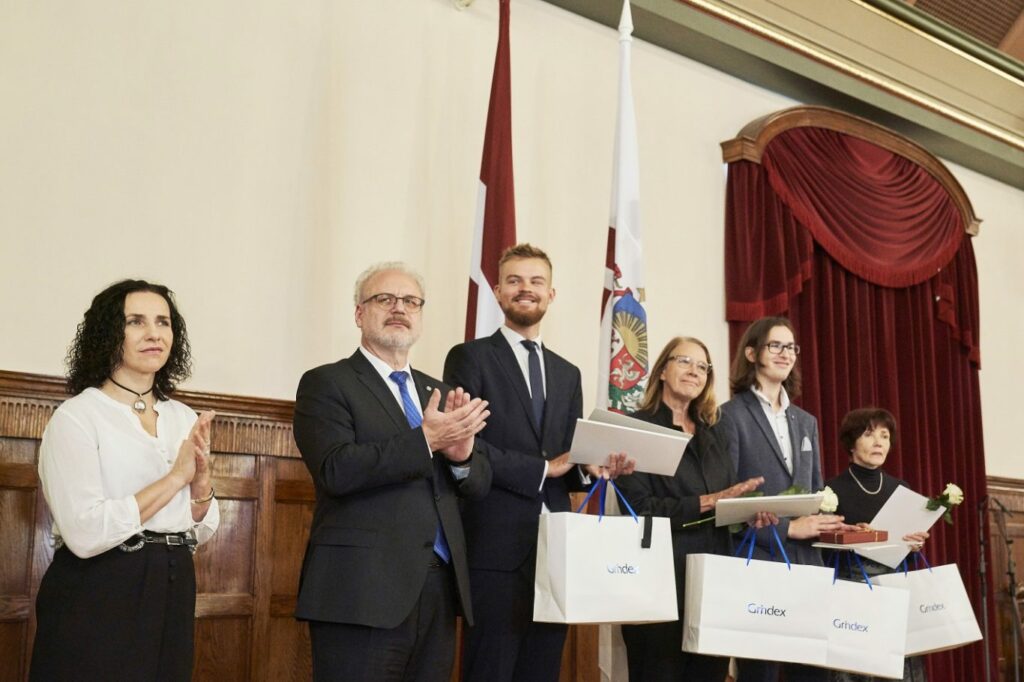 The President of Latvia, Egils Levits, in Riga Castle honours winners of the International Chemistry Olympiad.
Source: Website of the President of Latvia.