The State Revenue Service of the Republic of Latvia has annually awarded the biggest Latvian taxpayers of 2017 during a ceremony held on Thursday, April 5, 2018.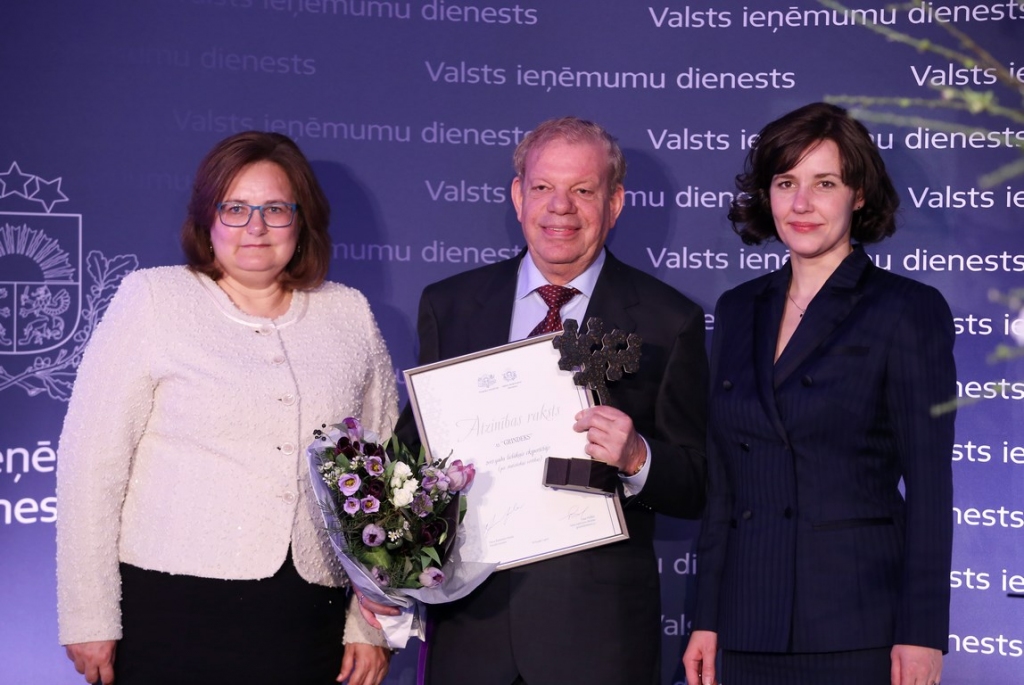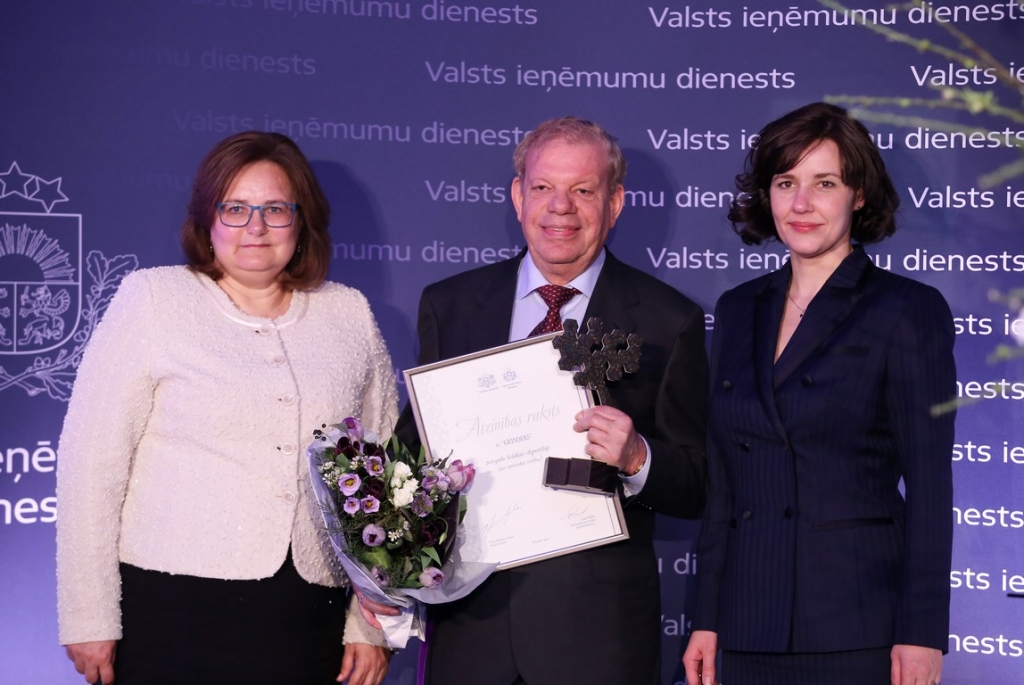 JSC Grindeks won the title "The biggest exporter in 2017". The award was given to company's Chairman of the Council Kirovs Lipmans jointly by Latvia's Finance minister Dana Reizniece Ozola and acting head of State Revenue Service Dace Peleka.
As minster D. Reizniece-Ozola addressed the winners, she thanked them for ethical business practice and patriotism toward their country. "Let us greet those, who do pay great attention to their employee's social security and do not tolerate undeclared wages. Thank you for choosing Latvia as your place for doing business!" minister said.
Awards were given to the biggest labour tax payers of each Latvia region in small, medium and large enterprise categories, the biggest exporter, the debut of the year, the country's biggest tax payer, as well as to cooperate of State Revenue Service.
The country's biggest tax payers were greeted for the 21st time.
In the picture: Acting head of State Revenue Service Dace Peleka (on the left), Chairman of the Council of JSC Grindeks Kirovs Lipmans, Latvia's Finance minister Dana Reizniece Ozola. Photo credit: Evija Trifanova / LETA agency