On 20 May in Copenhagen, Denmark where the 2018 IIHF World Championship took place during the 2018 IIHF Hall of Fame Induction ceremony as the new inductees were honoured the IIHF presented the prestigious Paul Loicq Award for outstanding service to international ice hockey to Kirovs Lipmans – Chairman of the Council of JSC Grindeks and the former president of the Latvian Ice Hockey Federation.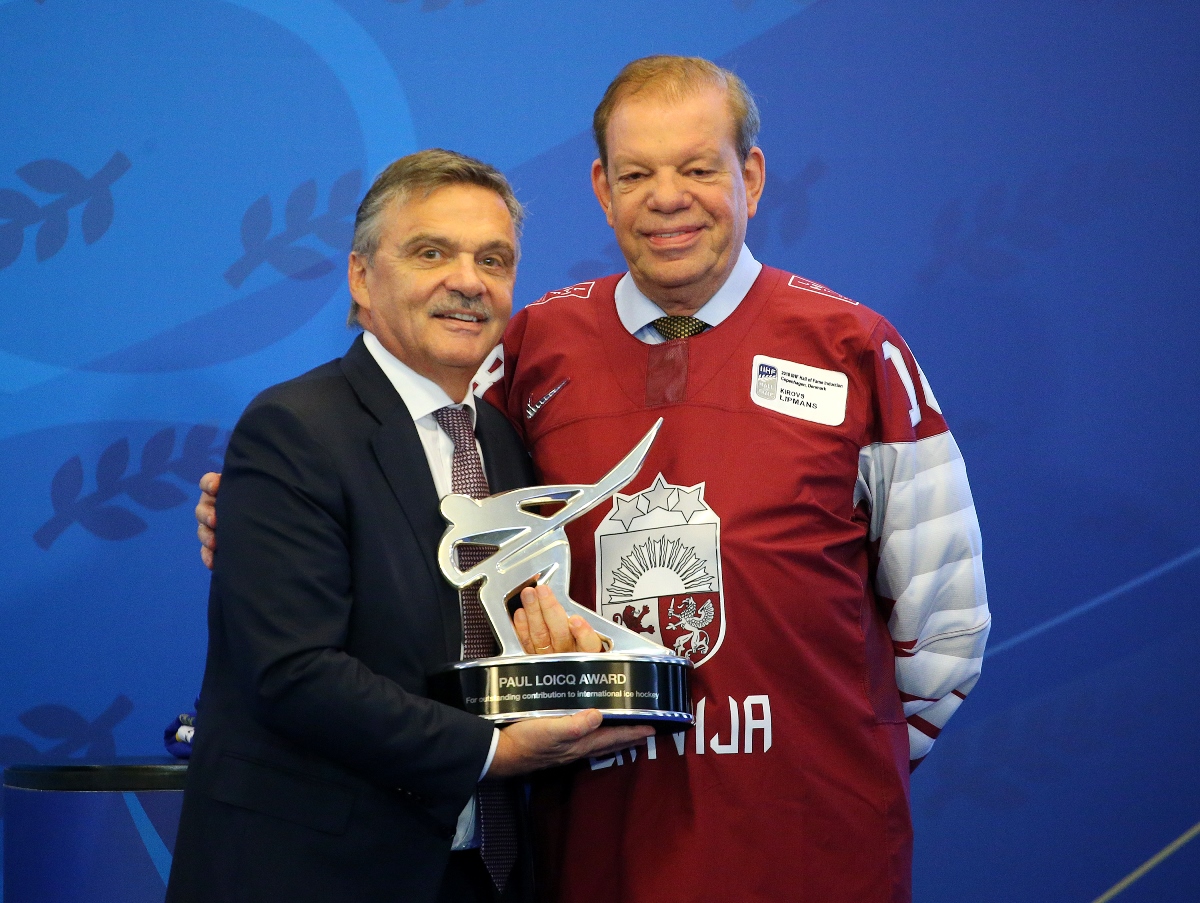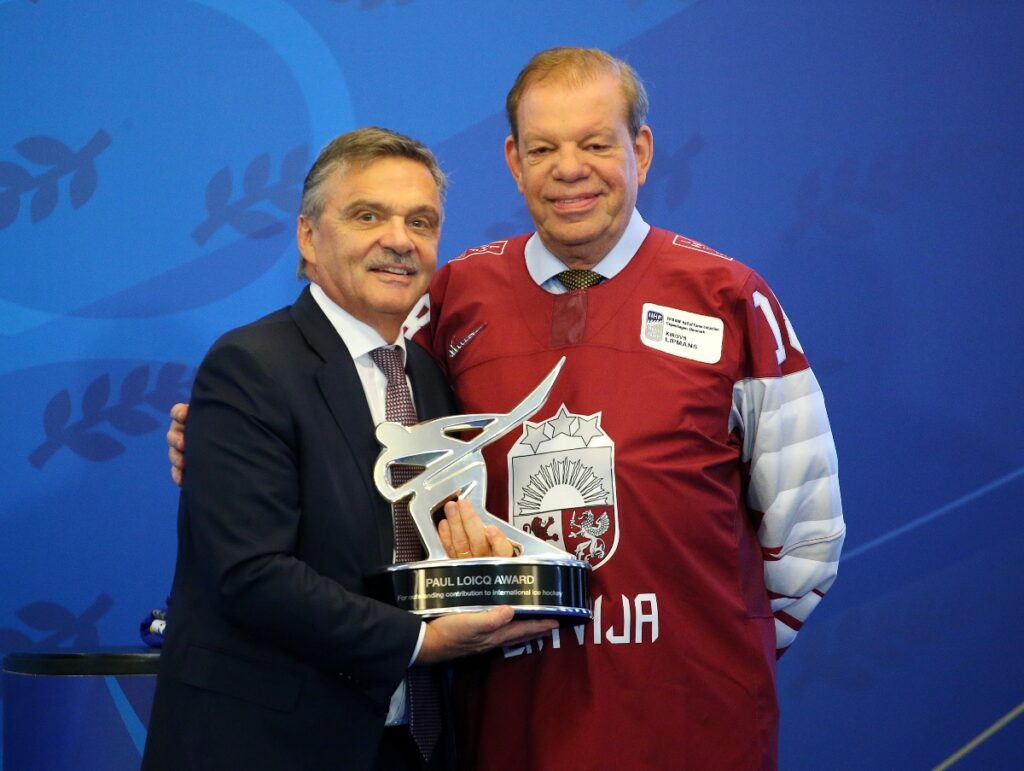 The IIHF President René Fasel presents the Paul Loicq Award to Kirovs Lipmans.
Kirovs Lipmans was the preseident of Latvian Ice Hockey Federation from 1994 to 1995 and from 1998 to 2016. Under his direction the ice hockey in Latvia went through the phase of stable development – our national team continuously competed in the Elite Division and participated in all four Olympic Winter Games from 2002 to 2014, while the teams of U18 and U20 went also to the higher division. The major event under K. Lipmans' leadership was held in 2006 when Riga hosted the IIHF World Championship.
As K. Lipmans received the award he noted: "This is truly one of the most outstanding moments of my life but this, however, is also a great day for the whole Latvian hockey family! The Paul Loicq Award is a remarkable achievement not only to me as former president of the Latvian Ice-Hockey Federation, but this honor has to be shared with each and every individual who made their effort to develop the ice-hockey into a national passion soon after the first years of Latvia's independence restoration!" Also K. Lipmans thanked personally to the president of IIHF René Fasel and the president of Russian Hockey federation Vladislav Tretiak for the professional support and advice.
The award named after the Belgian ice-hockey player and former IIHF president Paul Loicq is presented annually for outstanding contributions to the IIHF and international ice hockey since 1998.